NEBCOM Agri Distributing
5790 Buffalo Creek Road
Elm Creek, NE 68836
800.658.3145
308.856.4200

sales@nebcom.net
Check email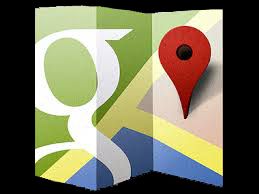 Google Map
Facebook
YouTube Channel
Grain Vac Press
Hello Trade
Manta
Seed Today
SuperPages
Yellow Pages
Yelp
Nebcom Agri Distributing, Inc., located at the Junction of Interstate 80 and Highway 183, Elm Creek, Nebraska, is a distributor of Handlair and Vac Boss grain vacs, which are pneumatic conveying systems for bulk materials such as grains, feeds, and seeds.
Nebcom has been in business since 1987 and was first located in Grand Island, Nebraska. Bill Storrs, president of Nebcom, began his association with grain vacs in 1982, as a factory rep for Christianson Systems, Inc. the manufacturer of the Handlair and Vac Boss grain vacs. This long time association with pneumatics has made him an expert in the field, as he has gained his knowledge through hands-on experience by actually operating and servicing these machines.
In 1997, due to growth in size of the company, land was purchased at Elm Creek, Nebraska, and Nebcom erected a new facility, which includes offices and a fully equipped shop, making it possible to service the machines we sell. Dealers and owners alike, are encouraged to visit our location to spend time with our sales and service departments to learn how to fine-tune their machines to get the maximum performance possible and to maintain them in order to keep them performing properly.
Our sales department is comprised of people who are experienced in operating all of the equipment we sell in day-to-day, real-life situations, so they are capable of making recommendations for applications that will best fit the needs of the farmer, grain elevator, or custom grain movers.
In addition to grain vacs we also carry the Seed Vac, a small bulk seed conveyor.